CREATE YOUR FREE ACCOUNT BY CLICKING ANY OF THE BANNERS ON THIS PAGE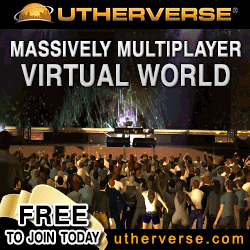 Musichosting.net provides in world radio stations for Utherverse Events
Step 1
Create your account by clicking any of the banners.
Step 2
Download either the UV/RLC software HERE
OR
The TransPort software HERE
Once in game you can freely move between regions.
This game is fully supported and established. Utherverse has provided real person in game support should you need it.
The Welcome Center is where you will find it
The Transport is LGBT orientated but all are welcome. However if this is not your thing then the UV/RLC software is the download you want.
HAVE FUN